Product Name:aluminum curtain track vertical track export to Malaysia
Aluminium curtain tracks have a widely using for curtain blinds, such like roller blind, vertical blind, roman blind,and so on. DINFUN's products making from high quality aluminum alloy with various designs and surface treatments can satisfy your any purpose and place of using..We export to Bolivia,America,Brazil,Mexico,Columbia,Ecuador,Chile,Malaysia and some other countris.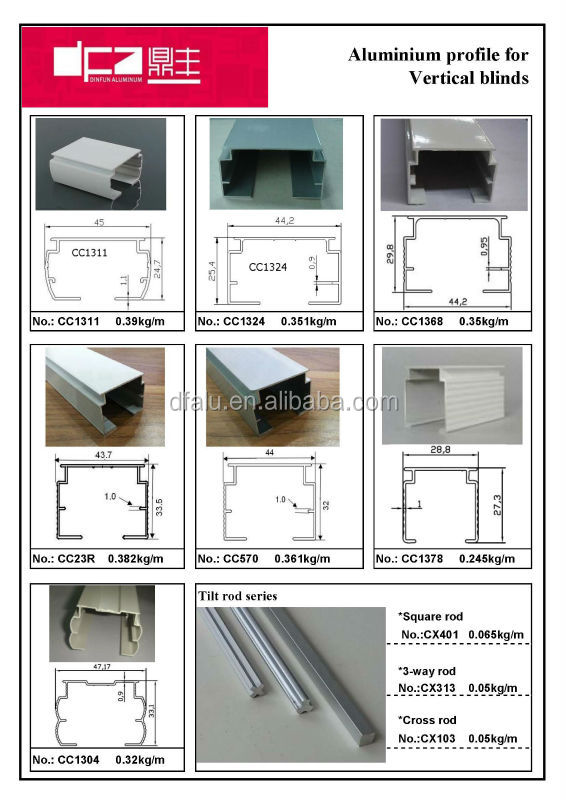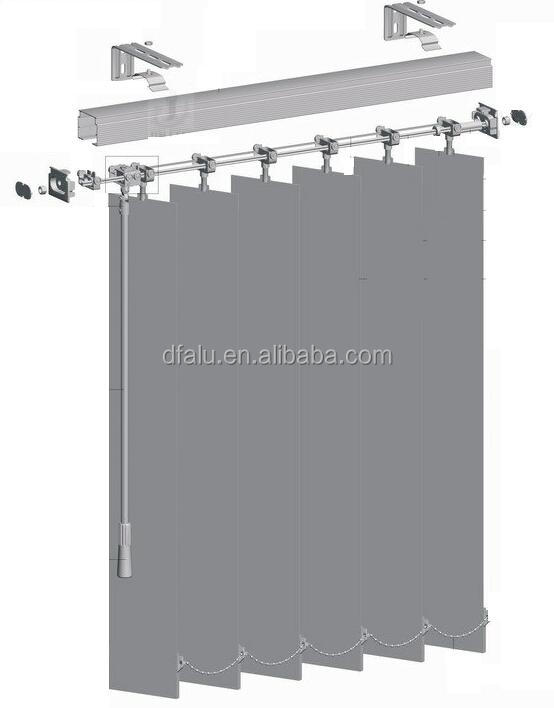 1. Customized product manufacture and design
2. Operable trade and payment terms such as FOB, CIF, EXW and T/T, L/C.
3. Handling import and export customs declaration documents
4. Different products consolidation container loading available.
5. OEM, ODM are both available to provide
6. Any length and processing is customized.
Foshan Nanhai Dali Gortal Metal Co. Ltd is professional in production of high quality aluminium alloy profiles for the using of decoration, construction and industry. After long years of experience and self-improved technology, nowadays we are focus on products such as Aluminum tile edge trims, aluminum baffle ceiling, aluminum curtain tracks and aluminium profiles for other using for housing and commercial. And as per our stable quality and efficient service, our products have been export to markets all over the world, especially Europe, America, Australia, Italy,Middle East and so on.
We Gortal Metal are welcome and confident to cooperate with you and open a bright market together.
Normal questions and answers about production and trade:
1. Q: What's the length of products can be?
A: 1m, 2.4m, 2.5m, 2.7m, 3m or customized.
2. Q: What's the MOQ of order?
A: 1,000pcs per each item per each color.
3. Q: What's the payment term?
A: T/T 30% in advance, then balance to be paid before delivery.
4. Q: What's the delivery time?
A: After 30 days by receiving the deposit, new products cost 10 days extra.
5. Q: Is sample available?
A: Yes, free samples will be provided.
FOSHAN NANHAI DALI GORTAL METAL CO., LTD

Tel.: +86-757-85592638
Fax: +86-757-85592253
Mobile: +86-13516534987
E-mail: Gortal@126.com
Post code: 528231
Add.: NO.6, East 1st street, Tingpu industry park,Guangyao,Shishan Town,Nanhai District,Foshan City,Guangdong Province,China
*

Indicated required field
Inquire:aluminum curtain track vertical track export to Malaysia
*

First Name:

Please fill in your First Name

*

Last Name:

Please fill in your Last Name

Company name:

Please fill in your company name

Telephone number:
Mobile phone number:

Please fill in your telephone number

*

E-mail:
Country:
Address:

*

Inquire intention description:

*

Validate Code:
Please fill in the quantity and description of

Inquire

products for uniform stocking.
Your E-mail:

*

Content:

(Up to 1,000 characters)
Verification code:
Not clear?!
Tel.: +86-757-85592638
Fax: +86-757-85592253
Mobile: +86-13516534987
E-mail: Gortal@126.com
Add: NO.6, East 1st street, Tingpu industry park,Guangyao,Shishan Town,Nanhai District,Foshan City,Guangdong Province,China